Examples and Resources
We have a set of examples in our main repository to help you get started.
Featured#
Build a Twitter Clone with the Next.js App Router and Supabase#
By Jon Meyers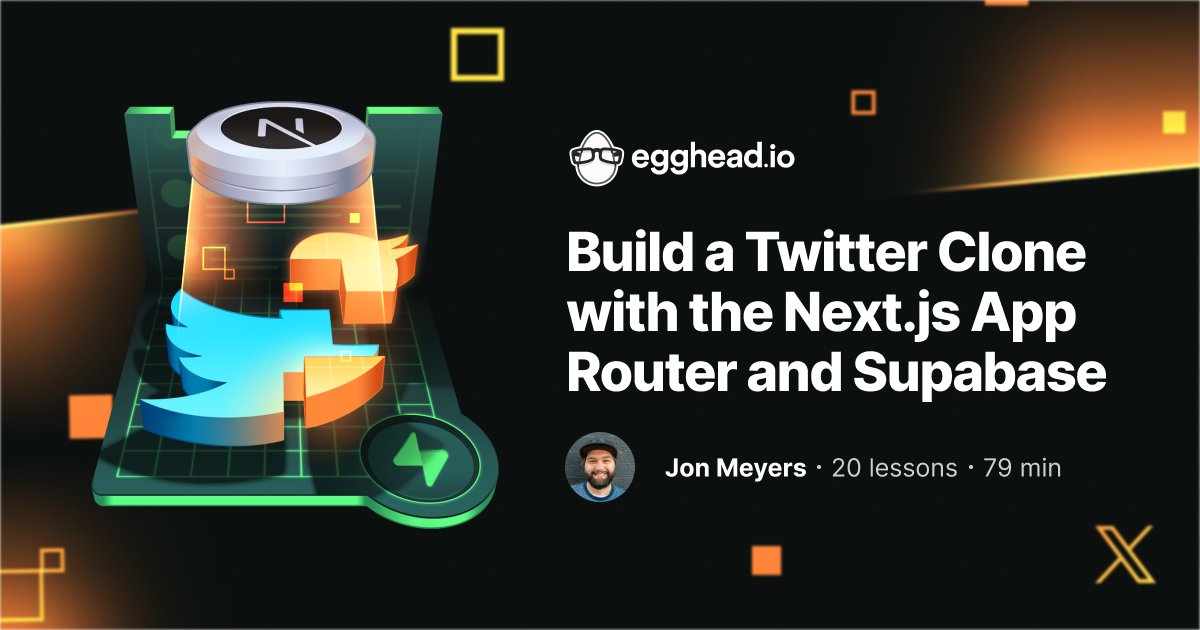 Supabase Crash Course#
By Traversy Media.
Build an App With Supabase and Next.js#
By @jlengstorf and @jonmeyers_io.
Is Supabase Legit#
By Fireship.
Official Examples#
Todo List#
Build a basic Todo List with Supabase and your favorite frontend framework:
Auth examples#
Collaborative#
Community#
Courses#
Libraries#
Guides#
Example apps#
Blog Posts#
Podcasts#